Welcome to Midlife and Thriving
Midlife coaching, for men.
This is your one-stop shop for antidotes to midlife;
real solutions for men in their 30's, 40's, and 50's.

The sense that there's never enough time – time for family, time for health, time for real friendships?
Being distracted by too many options, spread too thin, and challenged with prioritizing your life around what's really of value?
A gnawing awareness that something in your life is going unfulfilled or feeling stuck?
Feeling strangely isolated or alone in your achievements and lacking deeper, meaningful connections with others?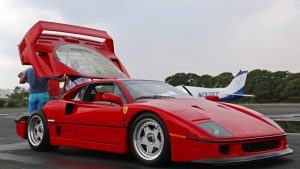 Check out my interview on the CBC's Out in the Open, where I talk about the need to reframe the midlife crisis!
Well the good news is that you're not alone!
The research is clear that midlife is a time when men often feel a strong sense of overwhelm, loss of purpose, and/or isolation. It is a time when we begin to shift focus from outer achievements to inner reflection with a decided move towards a life aligned with purpose.
I know, I've been there: exhausted from too many commitments, questioning my marriage, feeling stuck in a career that was materially successful but soulfully hollow, and feeling very, very alone (any of that sound familiar?).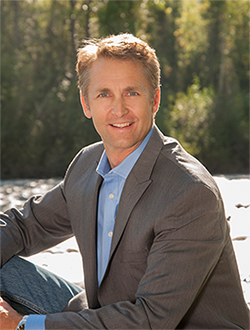 Who is Michael?
I'm a certified coach with a practice focused on midlife coaching for men. When I turned 40, something shifted within me and I began to feel a deep yearning for meaningful change in my life. I began to understand that for me a shift was afoot and I became determined to avoid a midlife crisis. I wanted to prove that a meltdown at midlife wasn't a required rite of passage (here again, research shows us that it's not!).
Rather than turning away from things that fanned the fires of my fears (like leaving the deadening security of a safe career), I turned towards them to better understand what gave my life meaning and real security (like deeper relationships with my family).
Through my midlife journey I became a certified coach to give me the tools and skills to help and inspire other men. I bring those skills, scars, and successful experiences to the service of my clients to successfully navigate the midlife years.
Midlife Coaching for Men – How This Works
I have helped many men like you move past the doubts and fears (yes, it's okay to admit we have them, it's actually a sign of extreme bravery, so own it!) and create a vision that's aligned with your values and is purpose driven. I work with my clients to achieve the following outcomes:

Clarifying personal values so you can live them deeply (this is coachy talk for getting to what matters most so you can maximize it, man!)

Quieting the inner (and sometimes outer) sabotures and self-talk (look, we've all got those inner voices of self doubt, fear, and loathing that are selling us short … together we can disarm them and put them to better use)

Create a vision for the last half of your life that has meaning and creates a legacy (let's uncover or rediscover those wild-ass dreams and go out in a controlled blaze rather than a short-burn wildfire or whimper!)

Build a concrete plan and provide the support you need to make it all a reality.
So come on down, whether it's in your sweet red convertible or pedaling your bike in your Birkenstocks, and join me at the corner of Midlife and Thriving!
And in the meantime, download my Free Report below. In it you'll find the three things that I found key to successfully navigate the tumultuous waters of midlife. Midlife is kind of like an epic journey in that you'll need to be prepared to tune out the sirens, dream big and make a plan, and be sure to have your posse in place to avoid heading out into those waters alone!